Three-D Drilling is your leading provider of blast hole services.  With our fleet of over 10 blast hole drills, our trained operators work to take care of all of your needs. We drill on all types of jobs including stone quarries, coal mines, construction jobs, and road projects.
Three-D Drilling works with the best local blasting companies in the area. Our holes can be drilled in a wide range of sizes, from 2″ – 7 7/8″ in diameter.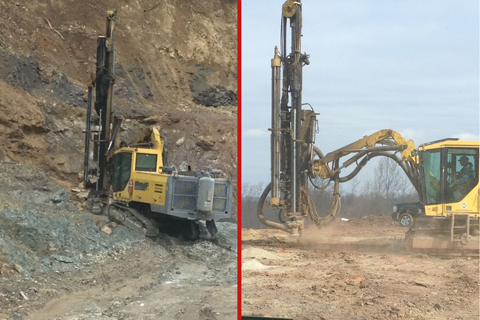 Call today for more information about our services!